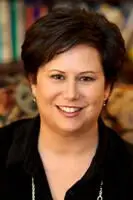 Very early on, Dr. Friedman's career path was known to her. She had numerous entries in her high school year book which stated, "You are going to make a great psychologist".

Dr. Friedman has been a licensed psychologist since 1991. She received her Bachelor's of Science from Florida State University, majoring in psychology. She was inducted into Phi Beta Kappa while at Florida State. Dr. Friedman completed her Pre-doctoral Internship at Baylor College of Medicine in Houston, Texas and received her Doctoral Degree in Clinical Psychology from Florida State University in 1989.

The majority of her career has been in private practice but her professional experiences have also included seeing students for treatment at the University of Central Florida Counseling Center, teaching graduate level group psychotherapy classes at UCF, and seeing patients and conducting psychological assessments at the University Behavioral Center Facility in Orlando. She has been in private practice in Winter Park since 1994 and is a member of the American Psychological Association and the Florida Psychological Association. Dr. Friedman has served on the board of the Mental Health Association of Central Florida and served as President of the student association of the Florida Psychological Association while she was in graduate school. Dr Friedman had been married for 25 years until her husband passed away in 2015. She and her husband have a 31 year old daughter who graduated college with a degree in Public Relations and is working in Atlanta.